Paws for a Story is a new program for area students that invites children ages 6-14 to come into the PAWS: Sonal Puri Family Animal Rescue and read to our cats. We have a selection of books for children to choose from and various days and times the program takes place.
This is a great program for the children and cats alike! While it helps children's reading skills, it also gives our cats even more socialization as they await adoption.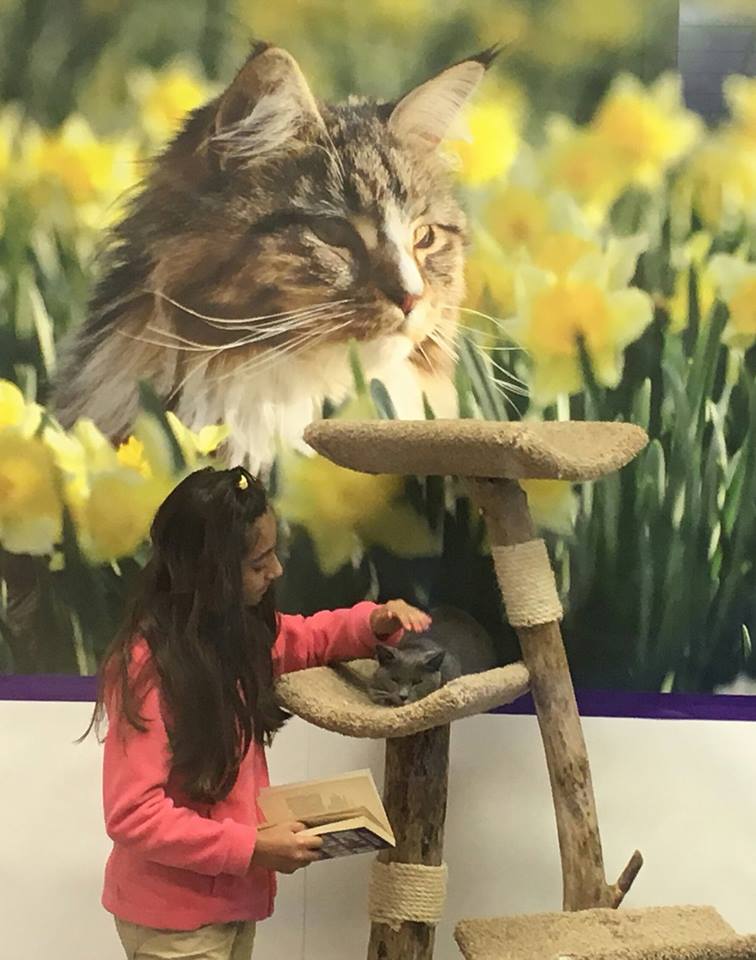 (Prima, a cat that previously lived her whole life outside, getting some attention from one of our readers.)
Children read for half hour time frames at the Cherryvale location located at 7282 N. Cherryvale Mall Drive on the outside of the mall across from JC Penney. Our volunteer heading this program will work with a family's schedule to accommodate reading times.
Contact Stewart at 815-985-3857 or by email at: Joaynn@aol.com for more information. PAWS phone number is: 815-299-PAWS.