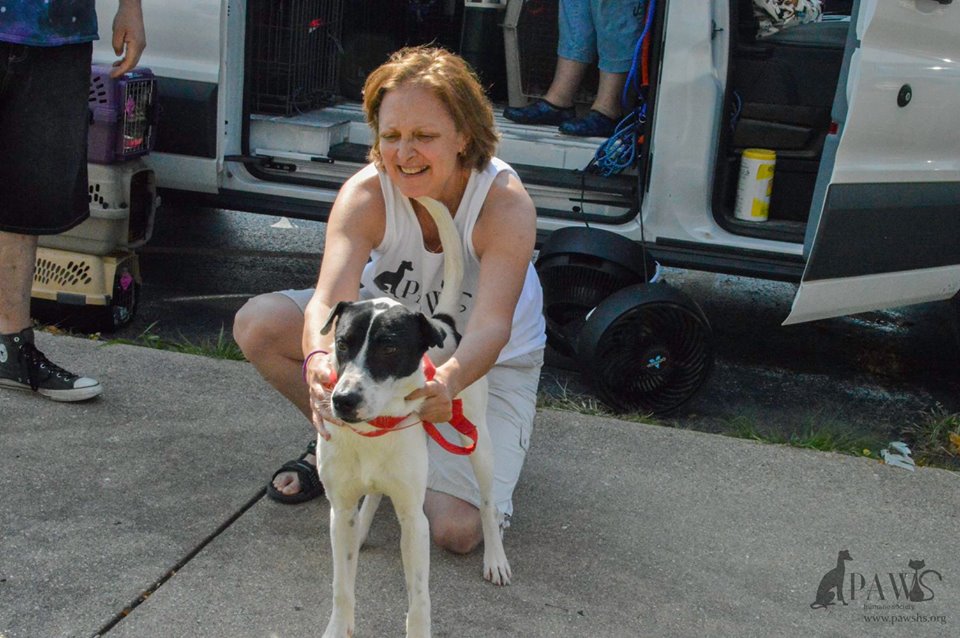 PAWS President Sue Golan welcomes one of 8 dogs and 16 cats as part of a relief effort to help displaced Hurricane Harvey animals on Sept. 16.  PAWS 4 Life of Shrevesport, Louisiana delivered the animals to PAWS of Rockford. A big thank you goes out to Craig Swift who donated a substantial amount of food for the Harvey rescues and Spring Creek Elementary School Student Council and Cincinnati Tool for your generous donations!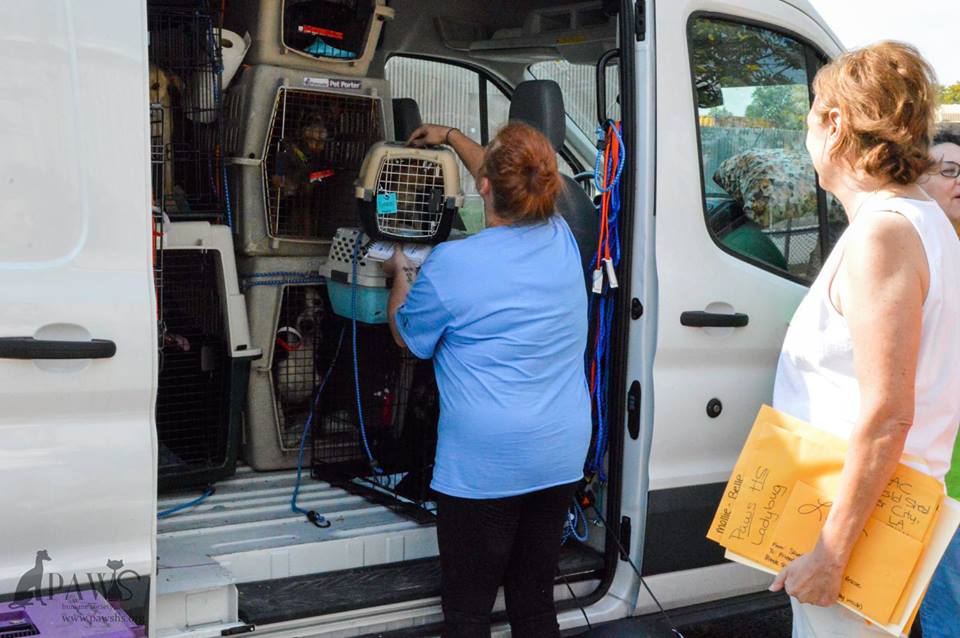 All but 2 of our Harvey cats have now been adopted! They are pictured below. Please contact PAWS at: 815-299-7297 for details on how to adopt.

Que is a 2 year old sweetheart! She greets all of our visitors in her Community Room as they come in. Que is a toy hoarder and LOVES to play! 

Emily is about 1 1/2 and gentle as could be. She enjoys love and attention and is also good with other cats!